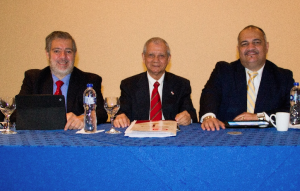 Rubio, Álvarez, Solís & Abrego RASA was founded in 1994 combining the irreplaceable value of the experience with the creativity and youth necessary to satisfy the demands of its clients in a modern and ever-changing world. The firm has representatives abroad, extensive experience in forensic investigation, jurisprudence and public and private administration.
CSI – Centro de Soluciones Impositivas S.A. A firm founded in 1983, with the purpose of filling the void of consulting and tax planning services. The firm provides tax services such as tax and preventive compliance audit, financial audit, due diligence, assistance in tax audits and tax planning.
RASALAW – RUBIO, ALVAREZ, SOLIS & ABREGO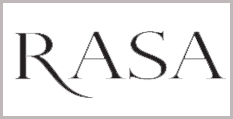 Calle 51 y Avenida Federico Boyd.
Edificio Torre Universal, Piso 3.
Panama City – Republic of Panama.
Office line: (+507) 269-0777
Fax: (+507) 223-5686
e-mail: jhrubio@rasalaw.com
Website: www.rasalaw.com
CSI: CENTRO DE SOLUCIONES IMPOSITIVAS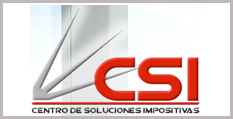 Urbanización Los Ángeles, Avenida Los Periodistas
Edificio Plaza Extreme, Zona 00818.
Ciudad de Panamá – República de Panamá.
Office line: (+507) 360-2188 / 2189
e-mail: olau@csitaxpanama.com
Website: www.csitaxpanama.com