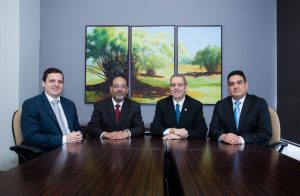 ICG ABOGADOS is a product combining the irreplaceable value of the experience of more than 42 years of practicing the profession, combined with youth, to meet the demands of its clients in a modern world that is constantly changing. The firm has the support and necessary agreements of this extensive experience in forensic investigation, in jurisprudence and in public and private administration.
Our values are customer loyalty, commitment to responsibility, and transparency in our actions.
CSI – Centro de Soluciones Impositivas S.A. A firm founded in 1983, with the purpose of filling the void of consulting and tax planning services. The firm provides tax services such as tax and preventive compliance audit, financial audit, due diligence, assistance in tax audits and tax planning.
CSI: CENTRO DE SOLUCIONES IMPOSITIVAS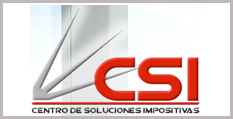 Urbanización Los Ángeles, Avenida Los Periodistas
Edificio Plaza Extreme, Zona 00818.
Ciudad de Panamá – República de Panamá.
Office line: (+507) 360-2188 / 2189
e-mail: olau@csitaxpanama.com
Website: www.csitaxpanama.com