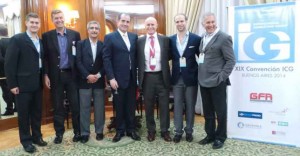 With more than 70 years of uninterrupted operations, GONZALEZ FISCHER & ASOCIADOS S.A., has established itself as one of the most important firms in Argentina.
Founded in 1948 by Dr. Carlos María Gonzalez Fisher with the aim of providing the Small and Medium Business, comprehensive professional services with personalized and effective solutions. GONZALEZ FISCHER & ASOCIADOS has been characterized by maintaining throughout its history the same ethical objectives and concepts of its organizational culture.
The company has an active membership in the World Bank, as well as the Inter-American Development Bank as Consultants; They are also part of Argentina's central bank as evaluators and auditors. They are also founding members of ICG International Consulting Group.
GONZALEZ FISCHER & ASOCIADOS S.A.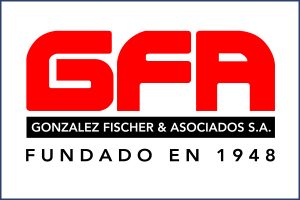 Viamonte 1532, 1er piso, Oficina 1, Buenos Aires – C1055ABD,
Argentina
Office line: (+54) 11-4371-3052
Fax: (+54) 11-4371-0890
e-mail: estudio@gfa.com.ar
Website: www.gfa.com.ar